SAVE THE DATE
This course will be held again on
March 18 – 23, 2024.
Information contained in this site is for the 2023 program.
Information for the 2024 program not yet available.
The Comprehensive 2023 Update on Office-Based Primary Care Medicine
Taught Live Online by Harvard Medical School's Leading Clinical Faculty
Office Practice of Primary Care Medicine will be held online this year, using live streaming, electronic Q&A, and other remote learning technologies.
OVERVIEW
Office Practice of Primary Care Medicine provides comprehensive reviews of the most important recent advances impacting primary care medicine and guidance to incorporate these changes into practice for state-of-the-art care. Education is practical and results-focused, structured to help you optimize your approach to the wide array of conditions seen in primary care practice.
Our lectures and workshops are designed to provide practical, case-based reviews of physical exam skills, diagnostic techniques, and the latest in disease management. All sessions are taught by nationally and internationally recognized leaders in their respective fields of medicine, and include time for audience Q&A. This year, we are asking specialist speakers to focus on the key takeaways they recommend for busy PCPs.
2023 Updates and Skills Development
This year's lectures and workshops are fully updated with a focus on the most important clinical challenges affecting the practice of primary care medicine in 2023. Highlights are summarized below.
Optimizing Your Approach to Challenging Conditions
COVID-19 updates for primary care practice
Chronic kidney disease management and prevention of complications
Providing equitable care
Mpox (monkeypox): what primary care clinicians need to know
Updated approaches to hypertension and lipid care
Practical pointers for treating diabetes, including the newest medications
Congestive heart failure, coronary artery disease, and atrial fibrillation
Menopause management and treatment of osteoporosis
Treating headaches
Mental health conditions: depression, anxiety, bipolar disorder, and ADHD
Stroke
Chronic pain management, including opiate and non-opiate options
Assessing and treating alcohol and opiate addictions
Treating obesity: new medications, lifestyle medicine interventions, surgery
Rheumatoid arthritis
Sleep disorders: insomnia and sleep apnea
Pre-op cardiac and pulmonary consultation
Chronic cough
"Can't-miss" diagnoses
New Treatment Options and Guidelines
Breakthrough anti-obesity drugs
New diabetes medications (and their impact on kidney and cardiovascular disease)
Using the novel anticoagulants
The latest COPD guidelines
Buprenorphine (without the waiver)
New options for treating NAFLD and hepatitis C
Top primary care articles
Updates in urology
Antibiotics in office practice
Update on thyroid problems
Common eye problems
Lyme disease and other tick-borne illnesses
Optimal pain management: opioids and non-opioids
Motivational interviewing
Screening and Immunizations in 2023
Update on adult immunizations including the COVID vaccines, and pointers for addressing vaccine hesitancy
Updates on screening for breast, colorectal, lung, cervical, and prostate cancer
Practice Tips from World-Renowned Experts
Time management strategies for PCPs
Current approaches to anemia
Diagnosis and treatment of cognitive impairment
Managing anxiety, depression, bipolar disorder, and ADHD
Patient information handouts that are relevant to your practice, in English and Spanish
Education to Improve Your Physical Exam Skills and Use of Diagnostic Tools
Evaluating low back pain
The neurologic exam
Physical examination of knee pain and hip pain
Physical examination of the hand, elbow, and shoulder
Evaluation of peripheral neuropathy
Dermatology updates
Interpreting ECGs
Optimized for Remote Education
The 2023 program has been enhanced for distance learning:
All education will be live streamed.
Live streamed sessions include live online chat, where participants can pose their specific questions to faculty.
Many speakers will also respond in writing to remaining chat questions immediately following their talks. This bonus Q&A session will be included in the course archive as a reference.
All sessions will be recorded and made available to participants for online viewing, at their convenience, via a course archive. Access to recorded sessions will begin the day after a session's live broadcast and will continue for 6 months after the end of the course. 
All live streaming sessions are eligible for AMA PRA Category 1 Credits™ and other relevant credits. (Note: Evaluations must be completed within 30 days in order to receive CME credit.)
---
Practice-Changing Education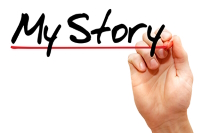 Participants consistently report that this program has inspired and improved their practice of medicine: 
 
"Every lecture gave me at least one take-home point to change in my practice."
 
"I am in awe of the quality of the presentations and the outstanding commitment to the highest level of patient care exhibited by the presenters. I value all of the clinical pearls offered in the case-based presentation approach. The level of dedication and passion for the topics that the presenters had was fabulous. For example, 'I love that question.' You can tell that most of the presenters love what they do and are so interested in sharing their wisdom and knowledge with others." 
 
"In just the week following this course, I had already changed HTN management on several patients, recognized suboptimal lipid management in several others, and changed how I field questions on breast cancer screening."
 
"The quality of the main presentations was above anything I have previously experienced. Worth every penny (and I do not have CME funds available to me)!"
 
"This course has led to many updates in my own practice and significantly improved management of patients with HTN, DM, skin disorders, COPD, BPH, GERD, PUD, pneumonia, bronchitis, STDs, UTIs, asthma, chronic pain, etc."
 
"The caliber of the teaching physicians and their experience, as well as the practical experience they share, made many aspects of this conference pivotal."
 
"I have updated my practice in many ways, including UTI treatment, antibiotic use, travel recommendations, and PreP for high-risk patients."